Timing is Everything! So When Should You Post on Social Media?
Every network has different traffic times. In other words, everybody is on social media sites at different times every day as well. But, there are certain times that the most people are on and the least people are on. Obviously, you should aim to post on social sites at the peak times. What are they though?
We are going to take a deeper look into Facebook, Twitter, LinkedIn, Pinterest, Instagram, and Google+ to find out the best and worst days and times to post.
Facebook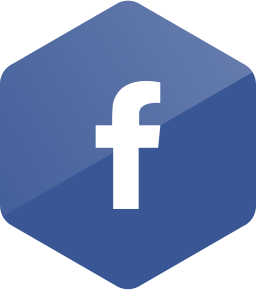 Eighty-six percent (86%) of posts on Facebook peak on Thursdays and Fridays. On the other hand, engagement tends to drop on Mondays, Tuesdays, and Wednesdays. Typically the beginning of the work week is when people have the most work to do and tend to be more focused. Getting closer to the weekend, it can be difficult to focus, which would lead to getting off track and, for example, going onto Facebook. This is why Thursdays and Fridays are ideal posting days. As for time, the most shares usually occur around 1:00 p.m. and the most clicks are around 3:00 p.m.
Twitter
Twitter posts depend on what type of business you have. B2B, or business-to-business companies get the most interactions Monday thru Friday. B2C, or business-to-consumer companies peak Wednesday thru Sunday. For B2B, the engagement rates are 14% higher during the work week than on the weekends. While the days differ depending on the business type, the times don't. If you're aiming for a greater amount of retweets, or shares, the best time to post is 5:00 p.m. If you want a lot of views or clicks, the best times to post are 12:00 p.m. and 6:00 p.m.
LinkedIn
The majority of people are logged onto LinkedIn on Tuesdays, Wednesdays, and Thursdays during work hours. With that being said, on those days the best times to post are 10:00 a.m.-11:00 a.m. on Tuesdays, 7:00 a.m.-8:00 a.m., and 5:00 p.m.-6:00 p.m. on the other days. Ninety-three percent (93%) of B2B marketers rate LinkedIn to be the best social media lead generation source, which makes it even more important to post your best content at these times.
Pinterest
For Pinterest, the days and times are quite odd. Since the network is significantly different than the others, we can see why that would make sense. The best day and times to pin on Pinterest is Saturday 8:00 p.m.- 11:00 p.m. and 2:00 a.m.-4:00 a.m., excluding fashion and retail. For fashion and retail pins, the best day and time is Friday at 3:00 p.m.
Instagram
Instagram is generally pretty consistent throughout the week, so it's almost safe to say that any day and time would work. There are slight peaks and drops but nothing too significant. If you want a day and time to be safe, Mondays 3:00 p.m.- 4:00 p.m. are slightly more successful. On the other hand, if you are going to avoid a day, it should be Sunday.
Google+
Google+ is pretty flexible as well. Monday-Friday, 9:00 a.m.-11:00 a.m. is generally when your content will be viewed the most.
We understand that this can sound exhausting to try and keep up with which is why we can do all your content and posts for you. Just give us a shout and we can work with you to determine which social outlet is best for your business, establish a social posting calendar and begin your social strategy.